Scientist René Geyeregger off the record:
His netflix shortlist and what drives him in research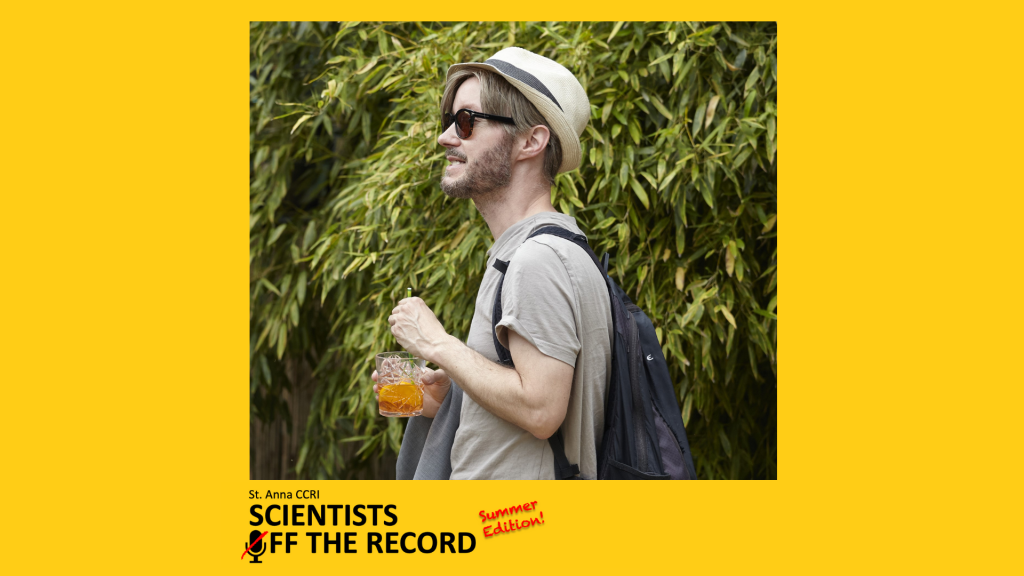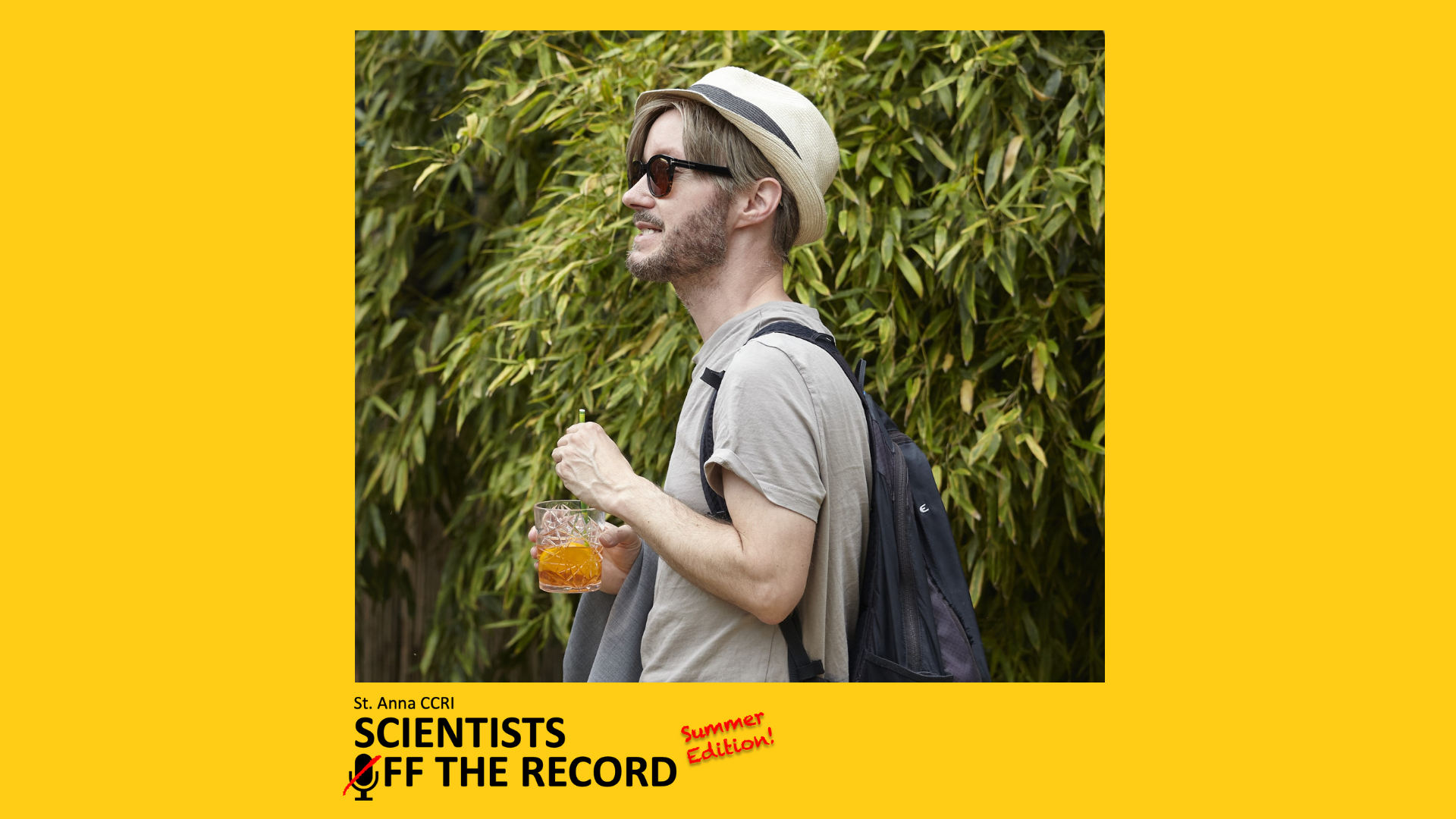 (Vienna, 12.8.2022) Scientists off the record / Summer Edition: St. Anna Children's Cancer Researcher René Geyeregger reveals how he spends his summer vacation, what he is curious about and what drives him in research.
This is how I keep cool on hot summer days:
Wearing an air-permeable hat, sipping on a cool drink 😉

This is how I spend my summer vacation in 2022:
At home with my family in the house and in the garden.
This made me curious recently:
The interaction of the SARS-CoV-2 virus with the immune system.
This event has shaped my life as a researcher:
Parents' tears of joy after a successful treatment using virus-specific T cells.
The best advice I have ever received:
Remain true to yourself. Believe in your ideas! And be creative in their implementation!
If I could be 16 again:
I don't want to be 16 again.
My motto in research:
From bench to bedside. What drives me every day is: I want to develop something that helps patients.
This is a must-read on summer vacation:
I need new glasses, so 'netflixing' instead of reading. My favorites are series like "Stranger Things", "Ozarks", "Better Call Saul", or "Fargo".
This is what I would still like to achieve/invent:
To develop successful cellular immunotherapies against solid tumors in children.
René Geyeregger's heads the Clinical Cell Biology group and FACS Core Unit at St. Anna Children's Cancer Research institute. His research focuses on pathogen-specific T-cells for adoptive immunotherapy, and the identification of tumor-specific T cell epitopes. Learn more: Geyeregger Group – St. Anna CCRI