Background
As the clinical trial unit within the Children's Cancer Research Institute (CCRI), the Studies and Statistics for Integrated Research and Projects (S2IRP) team is focused on enabling better outcomes for children and adolescents across all paediatric cancer entities.
S²IRP provides the relevant structures and holds dedicated personnel to enable such clinical trials covering all tasks of study acquisition, start up and execution phase till end of patient accrual followed by a follow up phase and finally closure of a respective study. Specific actions include seeking ethical committee and regulatory approvals in regular intervals as well as the preparation of all the necessary and relevant up-to-date documentation including age adopted informed consent forms for minors and their parents as well as for adolescents. Furthermore, data acquisition is followed carefully as well as quality controls on the data including monitoring and pharmacovigilance activities. Analysis and interpretation of the data is covered by a devoted statistical team.
Through a common and protected platform treatment guidance is provided by means of international treatment study protocols covering appropriate modern diagnostics at diagnosis and follow up as well as respective treatment stratifications according to clinical or biological risk factors or randomisations to explore scientifically better future treatment options. The majority of children and adolescents with cancer in Austria are treated within such controlled frameworks.
Our research
S2IRP enables GCP-compliant clinical research by designing, running and analyzing academic clinical trials in the respective childhood cancer target populations. The unit's portfolio includes investigator-driven clinical trials (IDCTs), cancer subtype registries, close collaborations with the Innovative Therapies for Childhood Cancer Consortium (ITCC) and its early phase trials as well as interactions with pharmaceutical companies to develop further childhood cancer therapeutics. Childhood specific clinical trials and registries provide data which alongside with donated biomaterials for primary and secondary research questions allow to deepen the understanding of respective childhood cancer entities through the research activities at the CCRI which in return are enabling improved diagnostics and new therapeutic avenues.
The importance of data collection – nationally and internationally
Data collection and evaluation are vital aspects of cancer research. In total, the S2IRP has registered data from more than 16.000 from national and international pediatric clinical trials. In three indications S²IRP acts as international coordination site, namely for studies evolving around Langerhans' cell histiocytosis (study centre of LCH trials I, II, III and IV), neuroblastoma (international study centre of the European High Risk Neuroblastoma Study HR-NBL-1/SIOPEN and respective studies for refractory or relapsed disease dedicated to the immunotherapy development of dinutuximab beta), and stem cell transplantation of acute lymphoblastic leukaemia (study centre for consecutive, large scale international ALL-SCT Studies). Trial and registry data enable publications on clinical and translational research results, which is a paramount scientific objective.
Standardized operating procedures
S2IRP is supported by CCRI's quality management team. Together they have developed comprehensive standard operating procedures portfolio covering the manifold tasks specific for a clinical trials unit.
Collaboration is key
S2IRP's work relies on the support of and close collaboration with international clinical trial groups and research communities. Together they aim at a better understanding of new disease profiles, development of stratifying diagnostic markers to facilitate optimized and risk-adapted treatments with traditional chemotherapy as well as innovative drugs.
AGPHO
Ruth Ladenstein coordinates the Austrian Working Group for Pediatric Hematology-Oncoloy (AGPHO), in particular the group's collaborative activities across Austrian centres including meetings to share recent and updated results of past and active international trials and registries to provide up to date knowledge in the field which in turn is highly relevant for daily clinical practice.
SIOPEN
The Society of Pediatric Oncology Europe Neuroblastoma Group (SIOPEN) fosters neuroblastoma research and enables long-term sustainability of the group. The SIOPEN Association has its siege in Vienna and is supported by S²IRP working force. Currently, the SIOPEN association has 432 active members in 34 countries. A total of 29 countries are involved in SIOPEN studies.
OKIDS
The Medicines for Children Research Organization (OKIDS) coordinates numerous tasks by networking the five Austrian university sites and the St. Anna Children's Hospital through a national headquarter. The overarching aim is to increase availability of appropriate medicines for young patient groups. OKIDS provides study nurse capacity to its respective sites to foster industry-led and academic drug development for children and works closely with the sites' leadership. OKIDS responds to feasibility requests and supports set up and management of clinical trials. Since its initiation, it has run 142 feasibilities for CROs, Pharma Industry, Enpr-EMA und the c4c IMI2 consortium, supported 272 studies and registries with an accrual of far above 1.000 patients at young age.
Projects and funding

Integrated and standardized NGS workflows for Personalised therapy (INSTAND-NGS4P)P
Principal Investigators: Ruth Ladenstein and Kaan Boztug
Coordinator: Kurt Zatloukal (Medical University Graz)
H2020 – Innovation Procurement, Grant Agreement ID – 874719
Duration: 01/01/2020 to 31/05/2025

Twinning research and education to improve survival in childhood solid tumors in Lithuania (TREL)
CCRI responsible Principal Investigator: Ruth Ladenstein
Coordinator: Jelena Rascon, Vilnius University Hospital Santaros Klinikos, Lithuania
H2020 – Twinning of research institutions, Grant Agreement ID – 952438
Duration: 01/01/2021 to 31/12/2023

Implementing the digital survivorship passport to improve person-centered survivorship care (PanCareSurPass)
CCRI responsible Principal Investigator: Ruth Ladenstein
Coordinator: Desiree Grabow, Universitätsmedizin Mainz
H2020 Grant Agreement ID – 899999
Duration: 01/03/2021 to 28/02/2025

European rare disease research coordination and support action (ERICA)
CCRI responsible Principal Investigator: Ruth Ladenstein
Coordinator: Alberto Pereira, Leiden University Medical Center, the Netherlands
H2020 Grant Agreement ID –964908
Duration: 01/03/2021 to 28/02/2025

PRedictive In-silico Multiscale Analytics (PRIMAGE)
CCRI responsible Principal Investigator: Ruth Ladenstein
Coordinator: Luis Martí-Bonmatí, La Fe, Spain
H2020 Grant Agreement ID – 826494
Duration: 01/12/2018 to 30/11/2022

European Joint Programme on Rare Diseases (EJP RD)
CCRI responsible Principal Investigator: Ruth Ladenstein
Coordinator: Daria Julkowska, Inserm, France
H2020 Grant Agreement ID – 825575
Duration: 01/01/2019 – 31/12/2023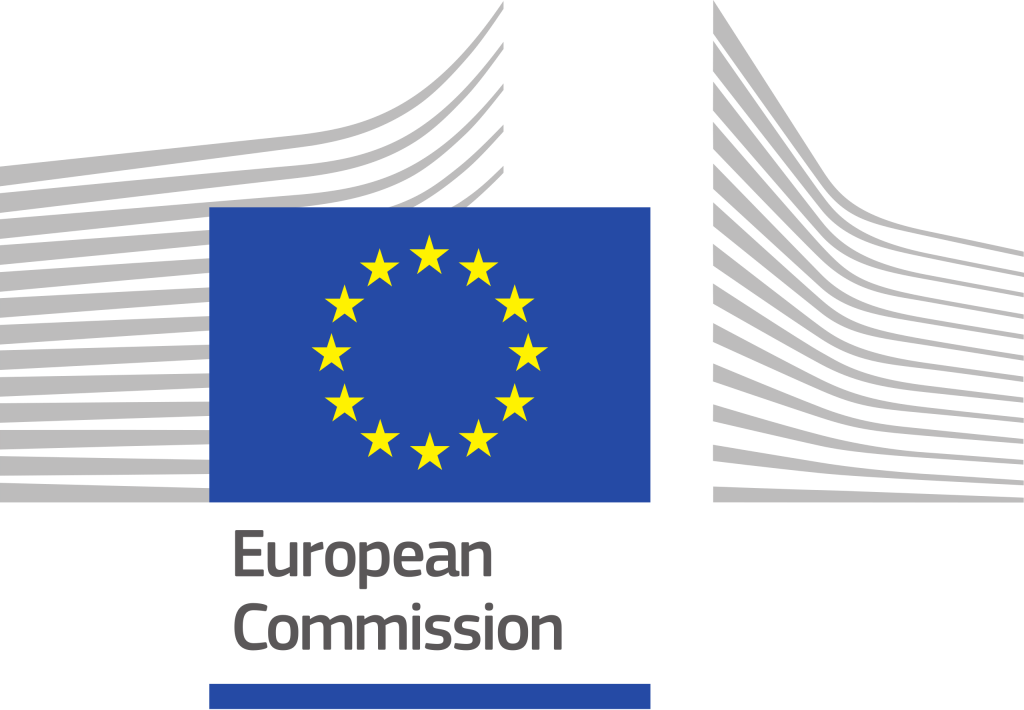 European Reference Network on Paediatric Cancer Connecting Facility-3
CCRI responsiple Principal Investigator and Coordinator: Ruth Ladenstein
EU-CEF Grant Agreement ID – INEA/CEF/ICT/A2020/2393583
Duration: 01/09/2021 to 31/08/2023

Towards an UNIque approach for artificial intelligence data-driven solutions to fight Childhood cAncer FOR Europe (UNICA4EU)
CCRI responsible principal investigator: Ruth Ladenstein
Coordinator: Samira Essiaf, SIOPE, Belgium
Pilot Projects and Preparatory Actions (PPPA), Grant Agreement ID – LC-01815952 / 101052609 UNICA4EU
Duration: 01/07/2022 to 30/06/2023

European Reference Network on Paediatric Oncology – Year 6&7
CCRI responsiple Principal Investigator and Coordinator: Ruth Ladenstein
EU4Health Work Programme, Grant Agreement ID – 101085543
Duration: 01/03/2022 to 31/08/2023
Selected Articles
About Ruth Ladenstein
Prof. Ruth Ladenstein obtained a medical degree from the University of Vienna and an MBA from the University of Salzburg. She is Senior Consultant in Pediatric oncology at St. Anna Children's Hospital and Professor of Pediatrics at the Medical University Vienna. She became head of the Clinical Trials Unit 'Studies and Statistics for Integrated Research and Projects' (S2IRP) at St. Anna CCRI in 1996 where together with her team she conducts Therapy Optimization Studies (TOS) to guarantee better chances of survival of children and adolescents with cancer. Prof. Ladenstein coordinates the European Reference Network for Paediatric Oncology ERN PaedCan and the Austrian Research Network for Pediatric Medicine OKIDS. She co-founded the association SIOPEN (Society of Paediatric Oncology European Neuroblastoma Network) in 2009. In addition, Prof. Ladenstein is chair of the Austrian Working Group for Pediatric Hematology-Oncology, a member of the Oncology Advisory Board of the Austrian Ministry of Health and was a member of the EU Mission Board for Cancer (Horizon Europe) from 2019 – 2021 (new candidacy February 2022).
Studies & Statisics Integrated Research & Projects (S2IRP)
Find more information about the Clinical Trials Unit S2IRP here