Background
The Molecular Biology Group focuses predominantly on basic research with the aim of translating clinical observations into molecular patterns, and molecular patterns into diagnostic/prognostic tools and novel treatment options. For many years, our research has focused on Ewing sarcoma. There is an urgent need for new treatment options for this very malignant form of bone cancer in children and adolescents. Due to its relatively simple genetic makeup, this disease is particularly open to further research.
Our research
The search for the right medication
The central genetic aberration of Ewing sarcoma is a gene fusion that results in the production of a disease-driving aberrant gene regulatory protein, EWS-FLI1. This fusion protein is toxic to most tissues, and the cell type and developmental stage giving rise to EWS-FLI1-driven Ewing sarcoma pathogenesis remains an enigma. The overall aim of our research is to identify druggable vulnerabilities in the molecular pathways that drive Ewing sarcoma pathogenesis. Since transcription factors – such as EWS-FLI1 – have thus far represented rather inaccessible therapeutic targets, we want to decode the molecules and biochemical pathways, which are active up- and downstream of EWS-FLI1 and are modulating EWS-FLI1 expression and its effects. We are assessing this goal through a multidisciplinary systems approach using experimental perturbation in tumor cell lines, mesenchymal stem cells, and innovative in vitro and in vivo models by gene editing and compound screening strategies with validation in primary tumor samples.

To accelerate drug development, our group in close collaboration with the Medical (Departments of Pediatric Surgery, Thoracic Surgery , and of Pathology – M. Metzelder, T. Schweiger, G. Amann) and the Technical (Group 3D Printing and Biofabrication – A. Ovsianikov) Universities of Vienna is developing 3D-bioprinted and organoid-based culture systems for pediatric solid tumors. We are particularly interested in the reconstruction of lung metastases, the most frequent complication during disease progression. With support of H. Clevers´s group (M. van de Wetering) at Prinses Máxima Center in the Netherlands we seek to establish scalable and standardized in vitro tumor models that recapitulate the physical and cellular microenvironment of the metastatic niche for high-throughput drug screenings.
Unraveling the origins of Ewing sarcoma
After hypothesis-generating in vitro studies, preclinical drug development requires validation in in vivo models which closely recapitulate the human disease. For Ewing sarcoma, such models are largely lacking as the tissue and developmental stage of origin are still unknown. There is previous evidence that it may arise from some mesodermal or neural crest-derived mesenchymal cell type. As Ewing sarcoma presents predominantly during puberty, we are studying the impact of hormones and other endocrine factors on EWS-FLI1-driven tumorigenesis from embryonal mesenchymal stem cell-like cells in the mouse in the context of a European IMI2 funded project (ITCC-P4). In addition, together with F. Halbritter´s group at CCRI, we are generating a single-cell roadmap of normal and EWS-FLI1-perturbed human mesenchymal stem cell differentiation to screen for cell types and differentiation stages most closely resembling primary Ewing sarcoma cells. This study is part of a collaborative project with the Medical University of Vienna (Departments of Dermatology and of Neuroimmunology – M. Farlik and I. Adameyko) and the University of Natural Resources and Life Sciences (Institute of Cell and Tissue Culture Technologies – C. Kasper), generously funded by the "Crazy8" program of the US-based Alex´s Lemonade Stand Foundation (ALSF). As a second component of this project in close collaboration with M. Distel´s group at CCRI, we are making use of the Ewing sarcoma epigenetic memory in a trans-species approach to screen for cell types and developmental stages in the zebrafish, in which Ewing sarcoma specific transcriptional enhancers are active. These cells will be molecularly characterized in great detail and used to drive tumorigenesis in fish by introduction of EWS-FLI1. The transcriptomic fingerprint of these cells will serve to screen for similar cell types in mice and humans.
The role of oncogene fluctuations in the early steps of metastasis
Recent experimental studies unraveled fluctuations in EWS-FLI1 expression being a potential cause for Ewing sarcoma metastasis. We have previously shown that lowering EWS-FLI1 levels in Ewing sarcoma cells leads to greatly enhanced tumor cell migration and invasion, in part as consequence of YAP/TAZ signaling pathway activation, which we have demonstrated to serve as an anti-metastatic therapeutic target. In a study funded by the Austrian Science Fund (P34341-B) and a European Training Network (VAGABOND), we are investigating genetic and pharmacologic factors modulating EWS-FLI1 protein levels. We have established a fluorescence-based screening system, in which EWS-FLI1 levels can be tightly titrated to different levels by targeted protein degradation, which will allow us to define thresholds of oncogene expression associated with distinct transcriptional and phenotypic programs. We expect this study to unravel threshold-dependent mechanisms of oncogene function and to answer the controversial question, if therapies aimed at modulating EWS-FLI1 activity may contribute to treatment success or failure.
Projects and funding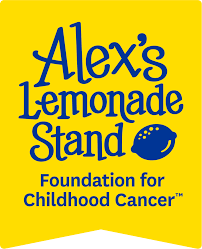 Tracking Ewing sarcoma origin by developmental and trans-species genomics (ORIGIN)
CCRI responsible Principal Investigator and Coordinator: Heinrich Kovar
Additional CCRI Collaborators: Martin Distel, Florian Halbritter
Grant from Alex's Lemonade Stand Foundation (ALSF), Crazy 8 Initiative Award Program
Duration: 01/03/2021 to 28/02/2025

Validation of Actionable Genomic Aberrations in a Paediatric Oncology Network for Doctorate students (VAGABOND)
CCRI responsible Principal Investigator: Heinrich Kovar
Coordinator: Jan Molenaar (Prinses Máxima Centrum, the Netherlands)
Grant from the European Union, H2020 – MSCA Innovative Training Networks, ID – 956285
Duration: 01/12/2020 to 30/11/2024

ITCC Pediatric Preclinical POC Platform (ITCCP4)
CCRI responsible Principal Investigator: Heinrich Kovar
Coordinator: Stefan Pfister (Deutsches Krebsforschungszentrum DKFZ, Germany)
Grant from the Innovative Medicines Initiative (IMI), ID – 116064
Duration: 01/01/2017 to 31/12/2023

EWS-FLI1 fluctuations in Ewing Sarcoma
CCRI responsible Principal Investigator: Heinrich Kovar
Grant from the Austrian Science Fund (FWF), Stand-Alone Project, ID – P 34341
Duration: 01/04/2021 to 31/03/2024

MetLung, an innovative 3D lung metastasis model
CCRI responsible Principal Investigator and Coordinator: Heinrich Kovar
Grant from the Austrian Science Fund (FWF) & Federal Ministry of Education, Science and Research (BMBWF), ID – P 35353
Duration: 02/05/2022 to 01/05/2025
Selected Articles
Collaborating Partners
National: Igor Adameyko (Medical University Vienna, Austria), Gabriele Amann (Medical University Vienna, Austria), Matthias Farlik (Medical University Vienna, Austria), Martin Metzelder (Medical University Vienna, Austria), Wolfgang Mikulits (Medical University Vienna, Austria), Thomas Schweiger (Medical University Vienna, Austria), Cornelia Kasper (University of Natural Resources and Life Sciences, Vienna, Austria), Richard Moriggl (University of Veterinary Medicine Vienna, Austria), Christoph Bock (CeMM, BSF, Austria), Johannes Zuber (IMP, Austria), Aleks Ovsianikov (Technical University Vienna, Austria) International: Marc van de Wetering (PMC, Utrecht, Netherlands), Hans Clevers (PMC, Utrecht, Netherlands), Jan Molenaar (PMC, Utrecht, Netherlands), Olivier Delattre (Institut Curie, Paris, France), Didier Surdez (UZH, Zurich, Switzerland), Beat Schäfer (UZH, Zurich, Switzerland), Uta Dirksen (WTZ Essen, Germany), Katia Scotlandi (Rizzoli Institute Bologna, Italy), Wolfgang Hartmann (UKM, Germany), Aykut Uren and Jeffrey Toretsky (Georgetown University, Washington DC, USA), Elizabeth Lawlor (Seattle Children´s, USA), Poul Sorensen (UBC, Vancouver, Canada)
About Heinrich Kovar
Univ.-Prof. Dr. Heinrich Kovar (PhD), has been head of the Molecular Biology of Solid Tumors group at St. Anna Children's Cancer Research Institute since 1988 and scientific director of the institute from 2001 to 2017. In his scientific work, the molecular biologist currently focusses on the generation and characterization of Ewing sarcoma models, and on mechanisms of Ewing sarcoma plasticity as the basis for disease susceptibility and progression.
Prof. Kovar has received numerous awards for his research and a number of highly endowed research grants. He is a scientific advisor to renowned international research institutions and programs.