Background
Leukemia accounts for 25-35% of all childhood cancers and is thus the most common malignancy in children. The comprehensive analysis of specific genetic lesions serves on the one hand to determine their biological impact, and on the other to evaluate whether they may be used as predictive markers for the refinement of risk-adapted therapy.
Our research
The main focus of our research activities lies on the following subjects:
The elucidation of the role of specific genetic alterations in the pathogenesis of childhood leukemia.
The establishment of innovative cellular model systems to study the functional consequences of potential oncogenes.
The characterization of new and rare genetic disease entities.
The delineation of genetic alterations with an adverse or favourable prognostic impact, hence, the identification of patients who may benefit from more intensive or alternative therapies or for whom there might be a window of opportunity for treatment de-escalation without risking a higher relapse rate or poorer overall survival.
Human induced pluripotent stem cells as novel cellular model system
Due to their self-renewal and differentiation capacities, human induced pluripotent stem cells (hiPSCs) hold considerable promise for in vitro disease modelling and preclinical drug testing. Therefore, we aim to in vitro differentiate normal and genetically modified (via CRISPR/Cas9 genome editing) hiPS cell lines towards specific hematopoietic lineages to determine whether this cellular model system may be used to study the oncogenicity and downstream effects of specific cancer-related genetic alterations in cell-type and differentiation stage-specific settings.
Identification and characterization of rare genetic subtypes
In recent years, a multitude of novel recurrent genetic rearrangements, which define specific disease entities, have emerged in childhood leukemia. As several of the genetic lesions are cryptic and not detectable by conventional molecular technologies, we are subjecting all so far genetically uncharacterized leukemia samples to transcriptome (RNA) sequencing and gene expression profiling. Within the frame work of the international BFM and Ponte di Legno childhood leukemia working groups we aim to characterize these novel and rare genetic subtypes in terms of their biological properties and their clinical relevance.
Prognostic impact of specific genetic alterations
Although the risk stratification employed in the Austrian ALL- and AML-BFM trials has been proven as excellent guide for therapeutic decisions, there is still room for improvement. Hence, in national and international studies and in collaboration with the leading oncologists of the St. Anna Children's Hospital, we are assessing whether specific genetic lesions or combinations thereof are of predictive value and may in the future be implemented in the concept of risk-adapted therapy to further refine current stratification strategies.
Projects and funding

Childhood Leukemia: Overcoming distance between South America and Europe Regions (CLOSER) 
CCRI responsible Principal Investigator: Sabine Strehl
Coordinator: Mireia Camos, Hospital Sant Joan de Déu de Barcelona, Spain
H2020 Grant Agreement ID – 825749
Duration: 01/01/2019 to 31/12/2023
https://closerleukemia.eu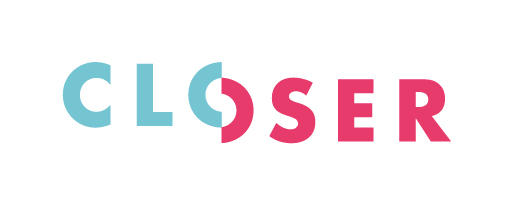 Selected Articles
Collaborating Partners
National: Meinrad Busslinger (IMP, Vienna, Austria) International: Mireia Camós Guijosa (Hospital Sant Joan de Deu, Barcelona, Spain), Maria Sara Felice (Hospital de Pediatría "Prof. Dr. J. P. Garrahan" Buenos Aires, Argentina), Anthony V. Moorman (Newcastle University, Newcastle-upon-Tyne UK), Jan Trka (CLIP, Prague, Czech Republic), Luis Castilio (Centro Hospitalario Pereira Rossell, Montevideo, Uruguay), Myriam Campbell (Hospital De Niños Roberto Del Río, Santiago de Chile, Chile).
About Sabine Strehl
Dr. Sabine Strehl obtained her PhD in biology from the University of Vienna in 1987, at that time working on the replication domain organization of plant chromosomes. In 1988 she was one of the first researchers who joined the newly founded CCRI. She started to focus on the molecular cytogenetic analysis of both neuroblastoma and leukemia and became an expert in in situ hybridization. In 1995 she obtained a fellowship from the Max-Kade foundation and spent three years in the Genetics Division, Children's Hospital and Harvard Medical School in Boston (USA) where she received extensive training in molecular biology. Upon her return to the CCRI in 1998, she specialized in pediatric leukemia research and in July 2006 was appointed as leader of the Genetics of Leukemia group of the CCRI. Since then she has dedicated her research to understanding the pathogenesis and progression of leukemia with a focus on the comprehensive characterization of its genetic features and their biological and functional consequences. It is of particular importance to her to link basic and translational research to foster optimal treatment strategies and to achieve this goal she closely collaborates with the pediatric hemato-oncologists of the St. Anna Children's hospital.