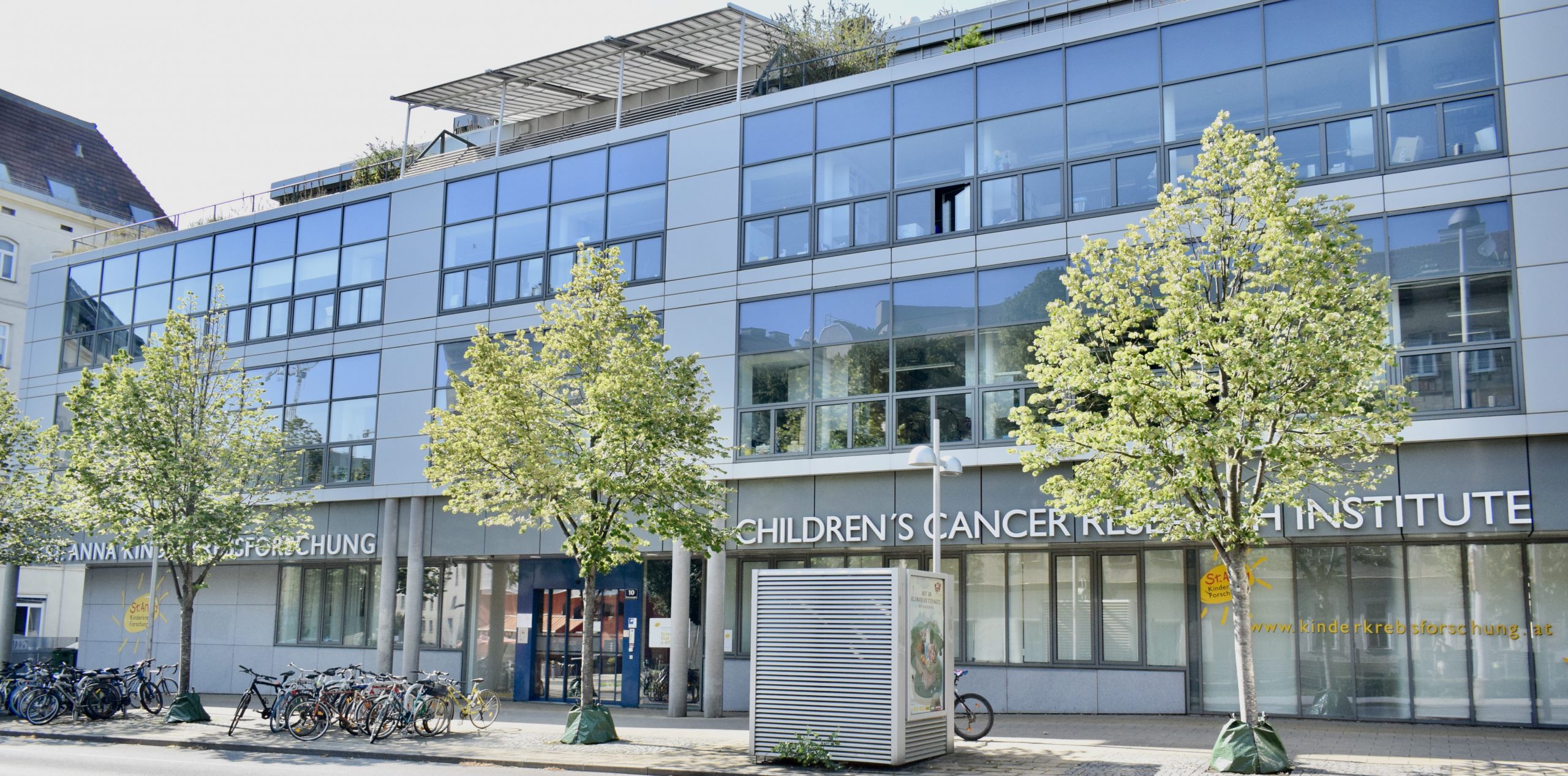 Mission
St. Anna Children's Cancer Research Institute (CCRI) strives to improve treatment for children and adolescents with cancer by bringing together translational and clinical research with open-minded exploration of basic disease mechanisms. Every year, 250-300 children and adolescents in Austria alone are diagnosed with cancer. Thanks to research, more than 80 % of these children will now survive. Integrally connected with St. Anna Children's Hospital, experimental and theoretical scientists at CCRI work side-by-side with oncologists to tackle eminent issues in pediatric cancer research and therapy.
The CCRI trains a generation of passionate and courageous researchers thriving on this interdisciplinary exchange and it hosts state-of-the-art experimental facilities to power this mission. CCRI tears down conventional boundaries by constant exchange and collaboration with outside institutions in order to go the extra mile for the benefit of the patient. Bringing research from bench to bedside, CCRI headquarters multiple clinical trials and is tightly integrated in international networks to maximize innovation and impact.
Understand the disease to be able to fight it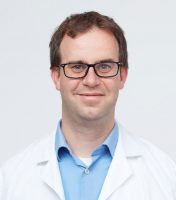 Based on decades of biomedical research, we now have data and bioinformatics tools at our disposal to investigate more precisely than ever before the molecular characteristics of cancer development, disease progression and healing processes. Deciphering the human genome, epigenome, proteins, etc., provides crucial information to combat rare diseases such as childhood cancer. This corresponds to the definition of precision oncology, according to which precise treatment is based on a deep molecular understanding of the disease.
The asset of CCRI: Bringing two worlds together
There is one basic motive behind the research performed at CCRI: The search for high-precision and fast acting new weapons against cancer in children. Hence, the intensive research activities are all about exposing the strategies and schemes of cancer, this frightening master of survival, as well as developing breakthrough therapies for better treatment or, in the best case, the healing of children affected by cancer. In pursuit of these goals, we employ the most cutting-edge biomedical methods to confront pediatric cancer – be it in terms of deciphering its causes or of providing well-devised, innovative treatment concepts.In so doing, CCRI is one of the top addresses for the treatment of pediatric cancer according to the maxim "from bench to bedside" i.e., the commitment to inseparably tie clinical practice to research, in order to expand the knowledge about this deadly disease.
Cancer doesn´t care about age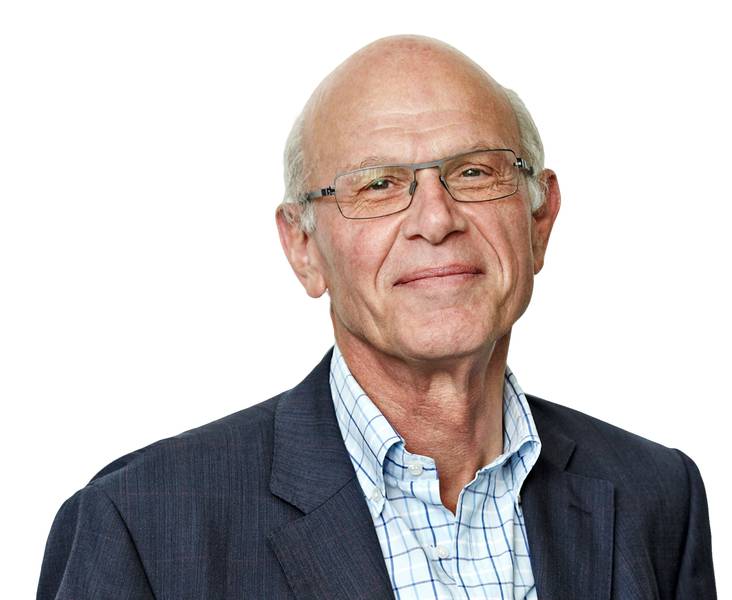 In the early years of my professional career it was unfortunately the order of the day that we lost three quarters of our young patients to cancer. To find new treatment methods against this threat to the lives of children and adolescents was the driving force behind the establishment of CCRI in 1988. What had humble beginnings as a small facility with a few employees has grown into a renowned and globally recognized institute for childhood cancer research that has brought about ground-breaking advances and continues to do so day-by-day. In the meantime, the chances of cure for many types of pediatric cancer have increased to an extend that I myself would not have thought possible 30 years ago.
The guiding principle of our research has always been to think in multidisciplinary terms. This has included the involvement, from an early stage, of researchers from other disciplines, such as biology and genetics, and the intensive promotion of international networking. An individual can achieve a lot, but real breakthroughs in the fight against cancer can be achieved only by teams, the more multidisciplinary and multinational, the better
Important steps of the last 35 years
1988 – The foundation year
After several consideration, St.Anna Kinderkrebsforschung (St.Anna CCRI) was founded as an association to establish a research institute being the first of its kind in Europe. The research work started with the development of five research groups.
1990/91
The number of working groups has risen to seven, with more than fifty employees, with the major focus being on genetics. The equipment is expanded to include tools for computer-aided chromosome analysis and polymerase chain reaction (PCR) for DNA amplification and another research technique, flow cytometric analysis is introduced.
1993 
Research activities are gradually extended to other forms of cancer as well as to the fields of virology and immunology. In the course of the decade, the number of employees continuously increases to about seventy.
2004/05 
The research institute enters cooperations with the Institute for Molecular Pathology (IMP) and the Medical University of Vienna and participates in the development of a cancer research institute of the Ludwig Boltzmann Society. Its purpose, among other things, is to perform research in animal models for new therapeutic approaches.
2006 
Labordiagnostik für krebskranke Kinder GmbH (Labdia) is founded as a subsidiary of the St. Anna CCRI to integrate pediatric diagnostics in a single structure.
2006–2008 
Due to the continuous growth of data, clinical studies are required to comply with increasingly strict, internationally standardized rules. Therefore, S2IRP, the Department of Studies and Statistics for Integrated Research and Projects, is founded.
2009/10 
A completely new research building is erected directly next to St. Anna Children's Hospital, increasing CCRI's working area to approximately 3,400 m2.
2012
Helmut Gadner, founder, initiator and mastermind of the CCRI, retires. His functions, including the medical directorship of St. Anna Children's Hospital, are taken over by Wolfgang Holter.
2014
Adding to the existing working groups, the Department of Innovative Cancer Models is established. Its research focus is on the investigation of central mechanisms of cancer development and the testing of new drugs using zebrafish larvae.
2016
Together with the Medical University of Vienna and the Research Centre for Molecular Medicine (CeMM), the CCRI becomes a partner in the new Ludwig Boltzmann Institute for Rare and Undiagnosed Diseases.
2017
Foundation of the Langerhans Cell Histiocytosis (LCH) Biology group, one of the last of meanwhile 13 research departments. St. Anna Children's Hospital and the CCRI receive the designation as National Expertise Centre for Rare Diseases and assume 5 the function of coordinator of a European Reference Network against Paediatric Cancer (ERN-PaedCan).
2019 
Kaan Boztug takes over as Scientific Director of the Research Institute. Focused research groups work together in the fields of tumor genomics and epigenomics, immunology, molecular biology, cell biology, bioinformatics and clinical research to align scientific-experimental findings with the clinical needs of physicians and to apply advances in biomedical research for the benefit of patients.
2020 
In a newly established Christian Doppler Laboratory, scientists are developing next-generation CAR T cell therapies for high-risk childhood tumors. The institute is transferred into the structure of a company with limited liability.
2022 
The institute leadership of Kaan Boztug (Scientific Director) and Jörg Bürger (Director of Administration and Finance) is complemented by Leo Kager as Head of Institute.
Find out more about our research
The CCRI Reports document our research activities, major achievements and facts and figures during the past years.