Networking with young talents: St. Anna Children's Cancer Research Institute goes Life Science Career Fair 2022
(Vienna, 03.10.2022) Socializing, getting further education and screening job offers: This year's Life Science Career Fair of the ÖGMBT offered a wide range of opportunities for students and graduates. We from St. Anna Children's Cancer Research Institute (St. Anna CCRI) were happy to welcome interested parties at our booth, provided information on career opportunities at our institute and offered a workshop that was so well attended that we had to move to a larger room.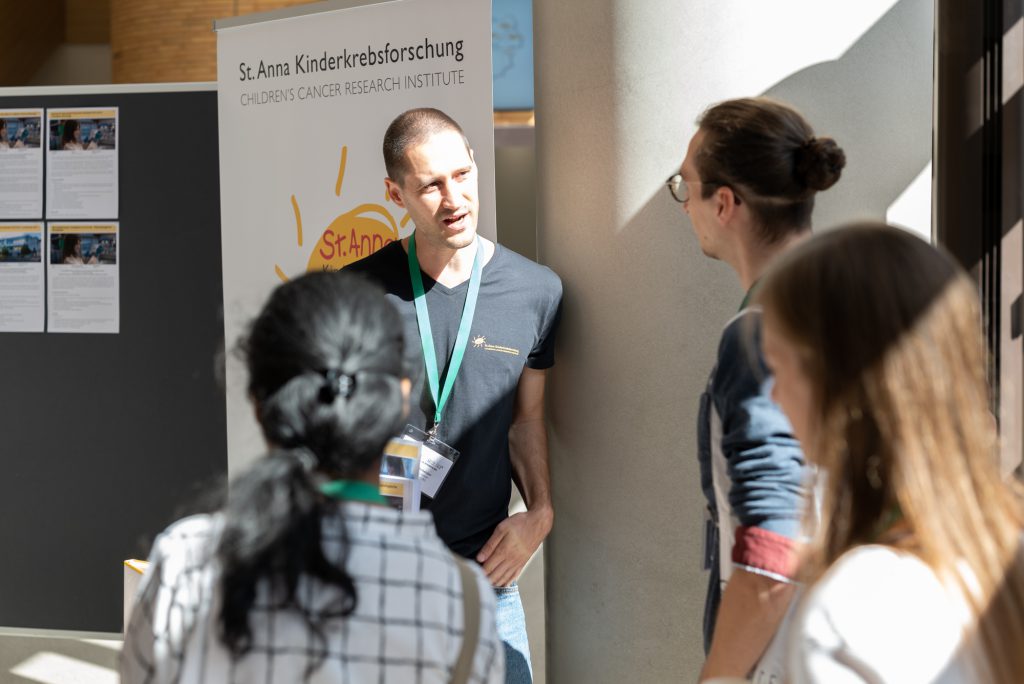 The career fair of the Austrian Society for Molecular Biosciences and Biotechnology, which took place in September, attracted a large number of visitors. Representatives of various research companies like St. Anna CCRI did not miss the opportunity to meet young researchers in person. In total, our delegates got in touch with over 100 career fair participants. In a specially constructed "interview arena", potential candidates received more detailed information about job vacancies at the research institute.
Interested young researchers-to-be got to know how to build an international research career in a workshop with Dr. Sabine Taschner-Mandl, head of the "Solid Tumors" group at St. Anna CCRI.
The scientist has been successfully investigating childhood nerve tumors for years and thus also provided insight into her own scientific career in this workshop. In addition, she spoke about the numerous opportunities for a research career at St. Anna CCRI.
The interest in Sabine Taschner-Mandl's workshop exceeded all expectations of the organizers, which is why it had to be moved to a larger room at short notice.
Karin Hartl-Schmitzer, Head of HR at St. Anna CCRI, and Recruiting & Employer Branding Specialist Sophie Waschmann were extremely enthusiastic about the great interest in their career booth as well as in the workshop they offered. "The Life Science Career Fair 2022 was an ideal platform to exchange ideas with young talents in the life science sector about career opportunities and to expand one's own networks. We were overwhelmed by such a huge potential in the job market. Austria offers an incredible pool of young and dedicated talents in the scientific research field!"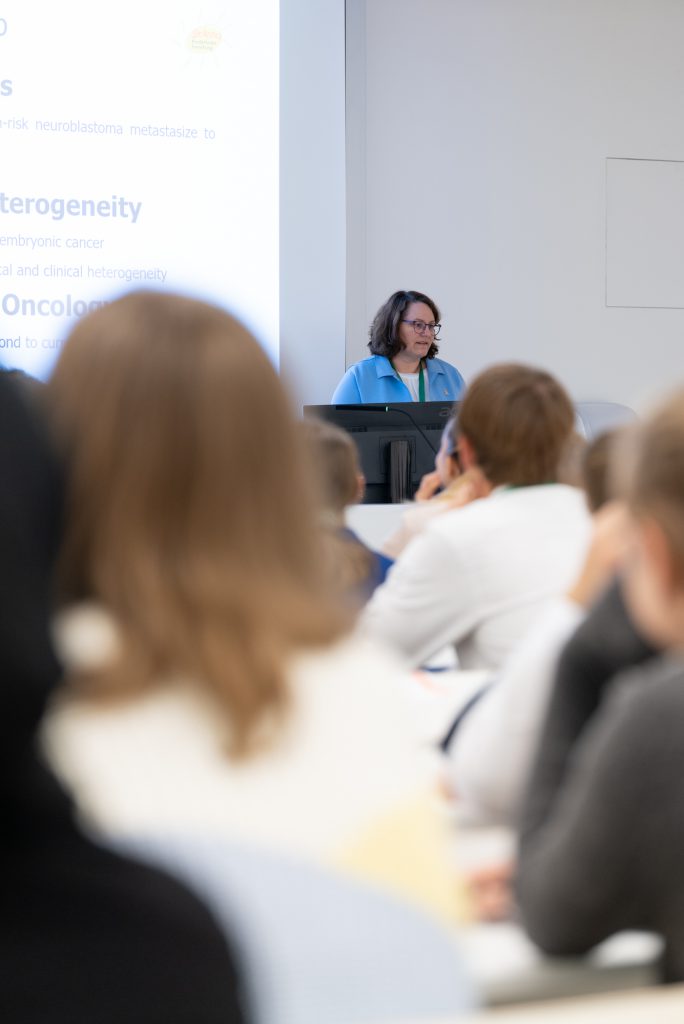 The latest St. Anna CCRI job postings can be found here:
https://ccri.at/working-at-the-ccri/job-openings/
Find more information about the research group of Sabine Taschner-Mandl:
https://ccri.at/research-group/sabine-taschner-mandl-group/