Gold & Brave against Childhood Cancer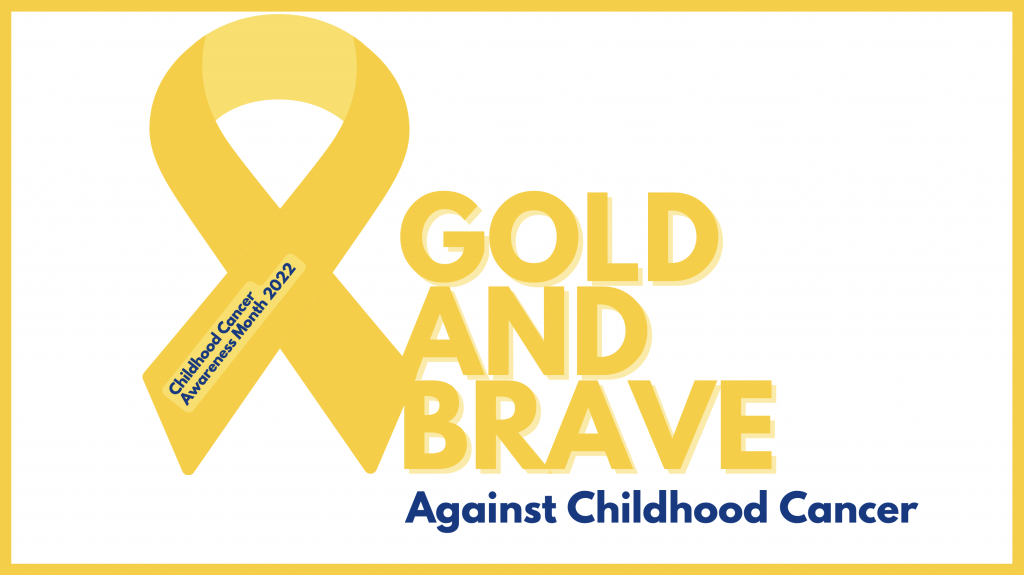 (Vienna, 1.9.2022) September is Childhood Cancer Awareness Month – a month dedicated to remind us of the dire need to find more and better cures for this devastating disease.
We, at St. Anna Children's Cancer Research Institute, strive to discover completely new and outstanding ways to combat pediatric cancer. In this regard, we would like to draw your attention to the following ongoing projects led by our researchers.
To discover vulnerabilities of cancers that are driven by MYC, a protein known for its potential to induce tumor growth, is the goal of a project by Davide Seruggia. Together with colleagues at CeMM and Harvard Medical School, he aims to deactivate this key cancer regulator by targeting components of SAGA, a protein complex tightly linked to MYC. >>
https://ccri.at/davide-seruggia-earns-fwf-stand-alone-funding/
Eleni Tomazou and her project partners are validating a diagnostic toolkit based on blood samples analyzed for short DNA fragments that a tumor has leaked into the blood stream. This approach could be implemented for personalized adaptations of therapy, and for monitoring of childhood cancer patients to detect and interfere with relapses early. Cooperation partners are Christoph Bock (CeMM), Markus Metzler (University Hospital Erlangen), and Uta Dirksen (University Hospital Essen).
We would like to give a big thanks to all our supporters and funding organizations that enable our research. The above mentioned projects are funded by Alex's Lemonade Stand Foundation, the Austrian Science Fund FWF, the Fellinger Krebsforschung, the Austrian Academy of Sciences, and the Vienna Science and Technology Fund (WWTF).