Scientist Sabine Taschner-Mandl off the record:
"Be bold and brave – and think outside the box!"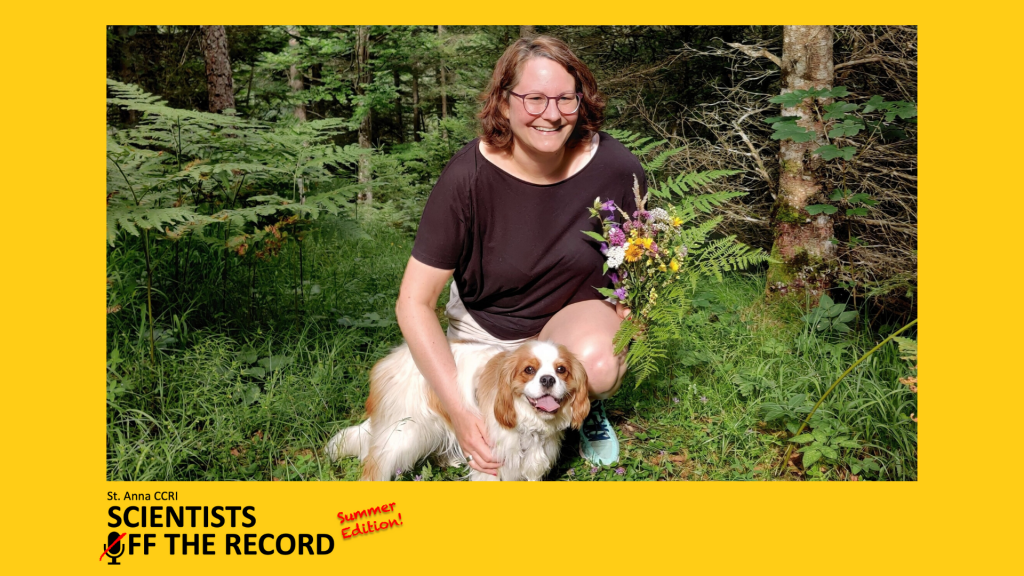 👩‍🔬🏖🌄(Vienna, 24.8.2022) St. Anna Children's Cancer Researcher Sabine Taschner-Mandl strives to improve the treatment of childhood nerve tumors. We asked what arouses her curiosity and how she spends her summer holidays.
📌This event has shaped my life as a researcher:
First contact – with genetics and neuroscience in high school. 🧬

📌This is how I spend my summer vacation in 2022:
With a camper van on a road, mountain and beach trip through Austria and Italy. 🚐🏕
📌This made me curious recently:
The immense plasticity of tumor cells and the cells of the tumor microenvironment, e.g. Schwann cells; these cells are able to change their cellular state, i.e. to slip into different roles. That makes me wonder how cells manage to accomplish this!
📌This is how I keep cool on hot summer days:
Relax on the beach or climb the Dachstein-Glacier! 🧗‍♀️
📌If I could be 16 again:
I hopefully would manage to direct my career towards leading research at St. Anna Children's Cancer Research Institute (St. Anna CCRI)!
📌The best advice I have ever received:
There are always exceptions to the rule – so true in biology!
📌My motto in research:
Be bold and brave and think outside the box!
📌This is a must-read on summer vacation:
A travel guide, the magazine DATUM, and one or two classics. 📖
📌This is what I would still like to achieve/invent:
To develop better diagnostics, e.g. liquid biopsies, and therapy concepts for children and adolescents with neuroblastoma and other cancers. 💊🧫🔬
👉🏼Sabine Taschner-Mandl heads the Tumor Biology group at St. Anna Children's Cancer Research Institute. Together with her team, she tackles unresolved questions of neuroblastoma pathogenesis and develops new diagnostic and therapeutic approaches to facilitate precision medicine for children with malignant tumors.
🔗Learn more here: Taschner-Mandl Group – St. Anna CCRI