Quality Management
Quality Management Team
Beate Avanessian, MSc Sandra Ehrenhofer-Weinzettl, MSc DI (FA) Daniela Hell-Böckl, MSc The first activities in quality assurance at the Children's Cancer Research Institute (CCRI) were initiated by an external consultant in 2004 to help the former stem cell laboratory (now called "Clinical cell biology and FACS core unit") to earn its approval for the production of stem cell transplants. In 2005, a proper position for quality management (QM) was established and the stem cell laboratory received its JACIE certificate along with the St. Anna Children's Hospital.
From January 2009 until September 2014, this QM position was held by Assoc. Prof. Michaela Artwohl, who completely rebuilt the quality system. In close cooperation, the QM and the "Clinical cell biology" team managed the transfer of the clean room area from the hospital to the new building of the CCRI. After adaption and preparation of all necessary documentation, the clinical cell biology got its new certificate for good manufacturing practice (GMP) and its operating approval for the new plant in 2010 and concurrently was authorised as a tissue bank. In addition to rebuilding the GMP system of the "Clinical cell biology", the QM established a quality management system according to ISO9001 for the Labdia Labordiagnostik GmbH.
Labdia Labordiagnostik GmbH is a non-profit subsidiary of the CCRI. It is a medical laboratory developing and offering in-house in vitro diagnostics specifically designed for the detection and follow-up of childhood cancer including its sequelae. The LabDia earned its ISO-certificate in May 2011. Since then, the QM has been developing a quality management system according to good clinical practice (GCP) for clinical trials. The CCRI acts as a sponsor for clinical trials conducted in the St. Anna Children's Hospital in collaboration with other paediatric oncology clinics worldwide.
Quality management in clinical trials helps to ensure sponsor duties e.g. monitoring of study centres, verification of the investigators' qualifications, observation of adherence to treatment regimens, proper documentation, data handling and report keeping, etc. Due to the steadily increasing demands, the QM has been expanded to include 2 other scientists – one in February 2012 and a second (monitor for clinical trials) in June 2013. The QM always works in close cooperation with all staff members to provide cellular therapeutic agents, tissues, diagnostic services and study results of the highest quality and in compliance with legal requirements, guidelines and standards. This includes – but is not restricted to – support in the following respects:
Document management (writing, approval, distribution, version control, archiving, …)
Process management (recording of process flow diagrams, assignment of responsibilities, monitoring of process indicators, process enhancement, …)
Training and further education (conduct, management and refreshment of training)
Risk assessment and performance of risk analyses
Fault and deviation management (classification, allocation, processing and closing of errors, performance of root cause analyses and implementation of improvements)
Complaint handling
Supplier qualification (obtaining certificates or quality questionnaires, approval or blocking of suppliers, …)
Approval of maintenance, calibration and qualification reports for critical equipment
Method and process validation (defining and writing validation plans, calculating and representing results, writing validation reports, …)
Recording and reporting of side effects (pharmacovigilance, tissue vigilance, medical device vigilance)
Implementation of new standards
Auditing and monitoring including their reporting
Annual reporting (product quality reports, vigilance reports, management reports, and others)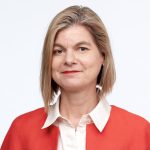 Beate Avanessian, MSc
Quality Assurance Manager – Clinical Research
beate.avanessian(at)ccri.at
+43 1 40470 4342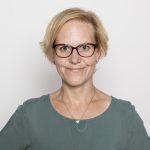 Mag. Sandra Ehrenhofer-Weinzettl
Quality Manager
sandra.weinzettl(at)ccri.at
+43 1 40470 4340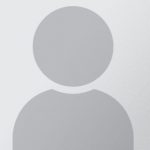 Madlène Gaupmann, BSc
Quality Manager
madelne.gaupmann(at)ccri.at
+43 1 40470 4341